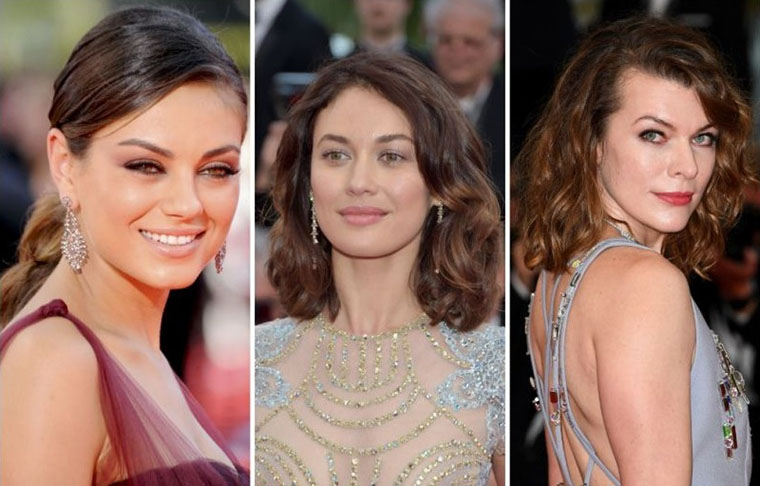 Ukrainian women are recognised by plenty of men in the world as the most beautiful and family oriented. But also there are so many famous Ukrainian women that achieved their world recognition not only by their beauty. They are successful politics, writers, singers, etc. We've made a list of top 10 famous Ukrainian women of all time.
1. Grand Princess Olga – one of the most Famous Ukrainian Women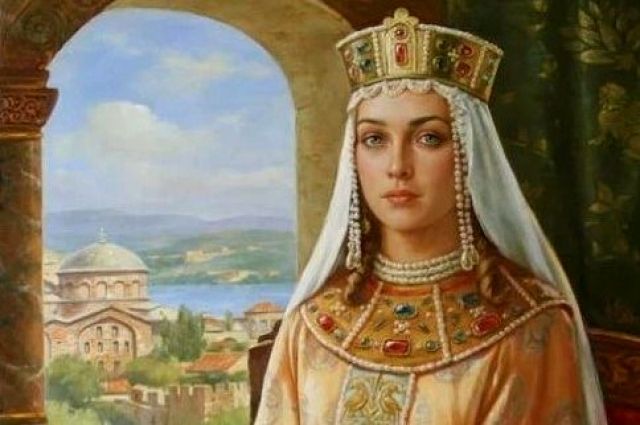 (year of birth 920)
Olga (from old Norse Helga) was the first grand princess of Kievan Rus. After the tragic murder of her husband king Igor she ruled the entire country while her son was young. She appeared to be a very strong and powerful queen. She arranged the state taxing system, centralized the power and organized the military.
Also, she was the first ruler of Ukraine that adopted Christianity. Sources claim she was beautiful, kind and wise queen. But at the same time she was strict and tough fair. Olga was able to establish ties with neighboring states and the Roman Empire.
Christian church proclaimed her as "Equal to the Apostles" and since 1547 she is saint in Orthodox and Catholic churches. Therefore, Olga is one of the most famous Ukrainian women of all times.
2. Roksolana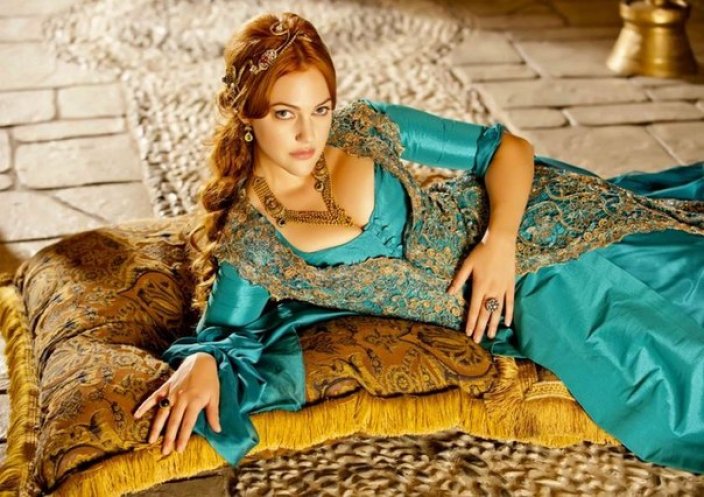 (year of birth 1505)
She was born in Ukraine in the family of Orthodox priest. At a young age fell into slavery and was sold to Turkey (Ottoman Empire). Later appeared in Imperial Harem and ended up being an official wife of the Ottoman Sultan Suleiman the Magnificent.
Over time Roksolana became the first advisor of emperor and received a major power in the country. She influenced the internal and foreign state policy and became the most powerful women in Ottoman history.
Furthermore, she also focused on charity a lot. She built churches, schools, hospitals, huge fountains and bathhouses.
No wonder there are plenty of books, movies and TV series made about her personality.
3. Lyudmila Pavlichenko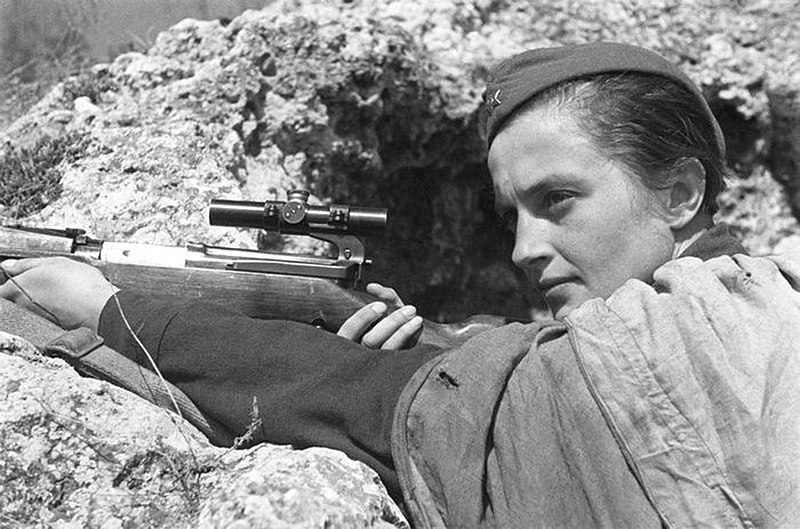 (year of birth 1916)
Lyudmila was one of the most famous Ukrainian women during the World War 2. She was a Soviet sniper in the Red Army with 309 confirmed kills. It makes her the most successful female sniper in the world's history. Due to her unbelievable performance she bared a nickname "Lady Death".
Although, this would be enough to be famous, she continued helping her country by training other snipers. After that she was a spokesperson for USSR and toured the USA and Canada in order to convince them to open the second front against Nazies. So, she also became the first Soviet citizen to be in the White House.
After the war Lyudmila Pavlichenko took up science. She researched the history and was an active member of Veterans committee. This brave Ukrainian woman received numerous awards and honors. Her name was mentioned in books and movies about WW2.
4. Yulia Tymoshenko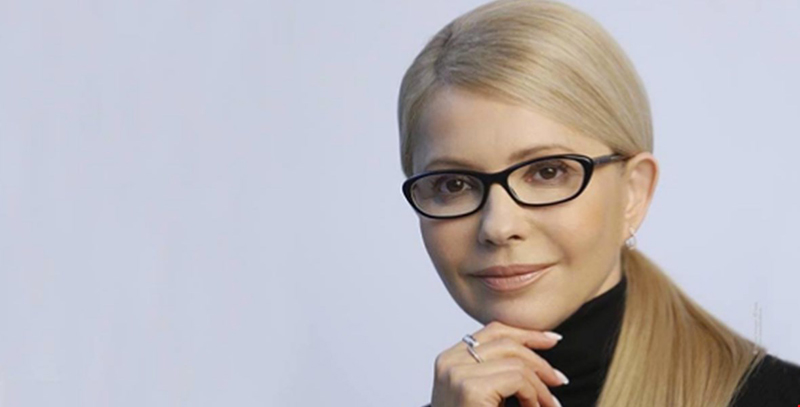 (year of birth 1960)
Yulia Tymoshenko – is a well known Ukrainian politician. In 2005 she was number 3 in the Forbes magazine's list of most powerful women.
She has a long and quite successful political career. In 1999 – 2001 she was a Minister for Energy and Coal Mining, in 2005 & 2007 – 2010 she was a Prime Minister of Ukraine.
She is the leader of her own political party. Yulia always runs her presidential and parliament campaigns and she is usually in top 3.
During the presidency of Viktor Yanukovych Tymoshenko got to jail 2011 – 2014. And in 2014 the charges were dropped and Yulia was released. Certainly, she is one of the most famous and powerful Ukrainian women of all times.
5. Lilia Podkopaeva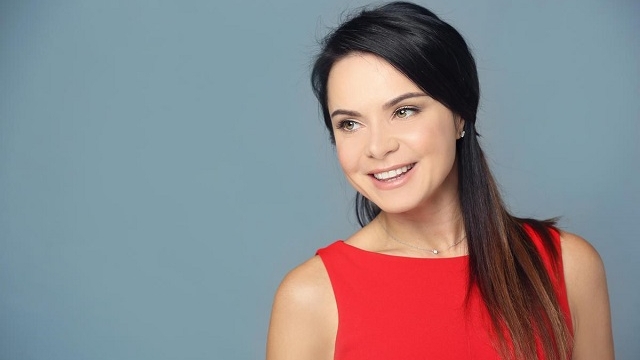 (year of birth 1978)
Lilia is an absolutely beautiful and skilled Ukrainian former artistic gymnast. Most of the world says about her as the most complete athlete that combines power, style, and balletic grace.
Lilia Podkopaeva won several European and World championships (1994-1996) and Olympic Games (1996).
After her retirement she started her International Sports Festivals. Also, she arranged sports exhibitions that featured the most talented sportsmen in gymnastics and acrobatics.
She still remains being active in promoting sports and healthy life.
6. Ruslana Lyzhychko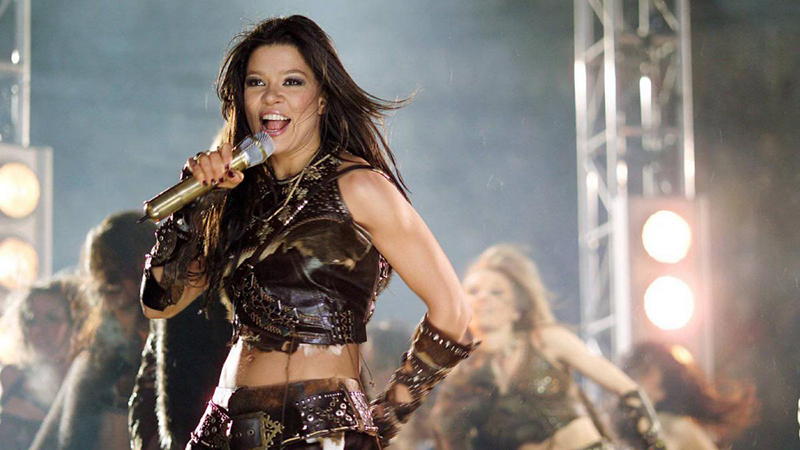 (year of birth 1973)
Ruslana is an active Ukrainian singer, songwriter, producer that popularizes Ukrainian songs and language. She won plenty of awards. Here are just some of them: World Music Award (WMA), Eurovision Song Contest, People's Artist of Ukraine, Marcel Bezençon Awards, Person of the Year 1999 (Ukraine), Asia Song Festival and much more.
Ruslana Lyzhychko was the first former Soviet Union artist that received a platinum disc and her album "Wild Dances" is the best selling Ukrainian album to date.
Besides the career of singer, Ruslana is a former member of Ukrainian parliament. Also, in 2004-2005 she was the UNICEF Goodwill Ambassador in Ukraine.
7. Milla Jovovich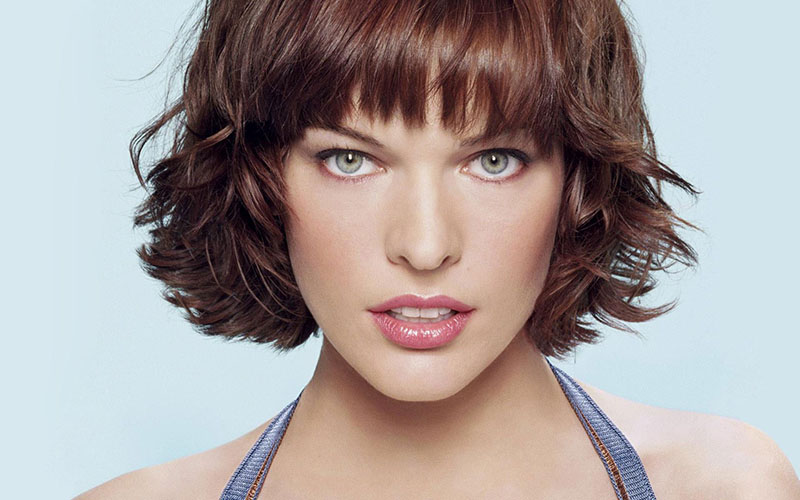 (year of birth 1975)
Milla Jovovich is currently a famous Hollywood actress, model and musician. But most people don't know that she was born in Ukraine.
At the age of 12 she began her model career. She impressed everybody by her look and behavior in front the camera. After that she had her roles on the television "Return to the Blue Lagoon", "Fifth Element", "Resident Evil", etc.
Besides the acting and model career Milla released several pretty successful music albums and fashion design lines. She has plenty of awards and honors, like "Hollywood Film Awards", "Scream Awards", "Top 100 Hot List", "Hottest Nerd Crushes", "Most Unforgettable Women in the World", etc
8. Olga Kurylenko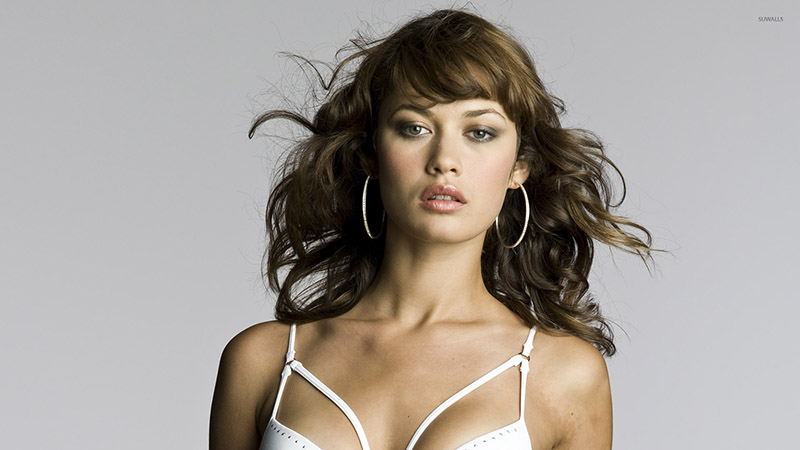 (year of birth 1979)
Olga is a beautiful model and actresses born in Ukraine. She became equally successful on podium and on the screen.
At the age of 13 she started her model career in Moscow and in 3 years moved to Paris to continue. In 2005 she started her acting career in quite successful projects: Hitman, James Bond (Quantum of Solace), Momentum, Oblivion, Johnny English, etc.
Olga won several serious film awards. For example, Brooklyn international film festival and Boston Society of Film Critics Award. And that is despite the fact that she has no fundamental acting education background.
9. Jamala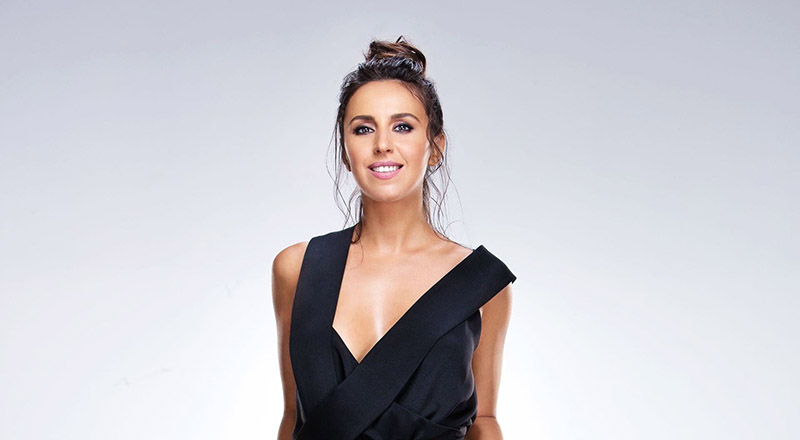 (year of birth 1983)
Susana Alimivna Jamaladinova or simply Jamala is a super successful Ukrainian singer and a songwriter. Also, since 2014 she became an actress and as of 2020 had roles in 3 Movies and 5 Television projects.
Jamala is best known as the Eurovision 2016 winner. Her song about dramatic events for Crimean Tatars in 1944 dominated on the song contest. Jamala wrote this track by herself.
Also, she was awarded the title People's Artist of Ukraine. She released numerous of albums and singles on Ukrainian and in Tatar.
10. Mila Kunis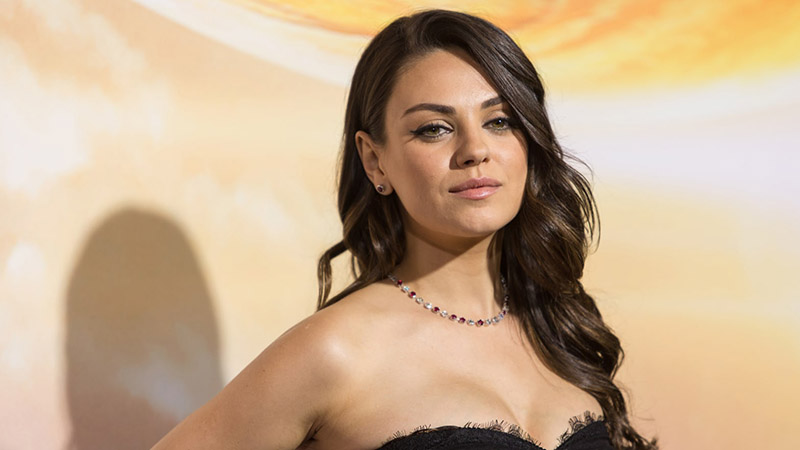 (year of birth 1983)
Milena Markovna Kunis or Mila Kunis was born in Ukraine. In 1991 her family moved out to the USA. In America she became a famous actresses and well recognized person.
Mila is one of the most famous Ukrainian women in 2020. Her works include such movies as: Forgetting Sarah Marshall, Black Swan, Max Payne, The Book of Eli, Friends with Benefits, Oz, Ted, Bad Moms and more. She'd also voiced Meg Griffin in Family Guy.
Mila Kunis is always welcomed on modern TV shows, Late Night Shows and acts in commercials. Christian Dior signed her as a face of the Spring fashion campaign. Maxim Journal honored her to be in top 5 the most beautiful women in the world in 2009 and 2011.
She is also involved in several charity programs and donations campaigns.
Wrap Up
It was our list of the most famous Ukrainian women that succeeded in their industries and got their social recognition. Obviously, there are much more of them.As you can see Ukrainian women are beautiful and talented. No wonder plenty of men look for meeting them. If you are one of such men check our article Ukrainian Women Dating.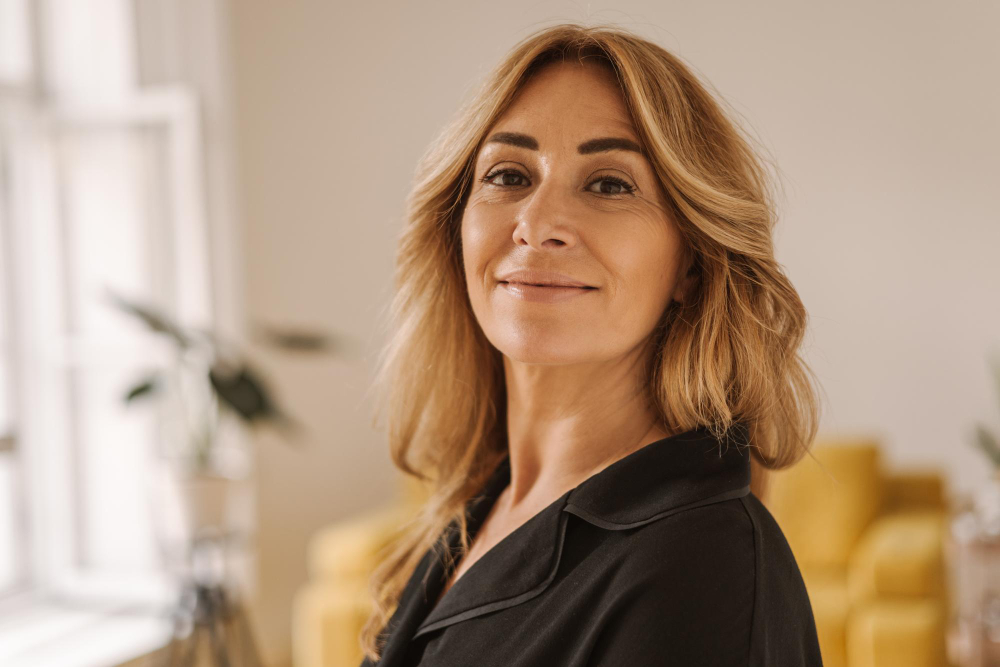 With over a decade of experience in the dating industry, Hannah has helped thousands of people find their perfect match. Her passion for helping others and her deep understanding of human relationships has made Hannah one of the most sought-after dating experts in the industry.
Hannah has a degree in Psychology and has studied various theories on human behavior, which she uses to guide her clients through their dating journey. She has worked with people from all walks of life and has a keen eye for identifying what makes each person unique.