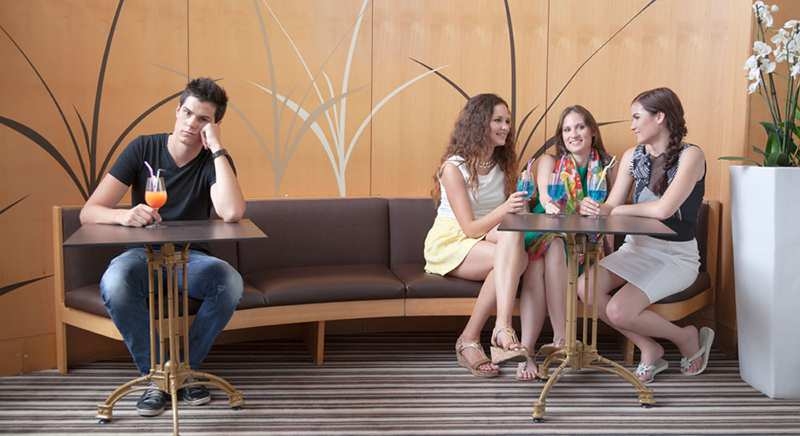 Perhaps, you are living your days and nights, seeing that things are basically the same. You feel like a hero from the movie Groundhog Day. But then, at night a sudden thought comes to your mind. Bang! You realize what exactly you have been missing all this time. You need a wife, a lover, a partner and a friend. All in one! That is a hard combo to get.
There are not so many women in the world that can stand such a challenge. The highest chances have Ukrainian ladies. Most of them are kind, passionate, caring and responsible. They are flexible enough to relocate and to adapt to new surroundings. But here comes another question: how to get this wonderful lady?
How to meet women from Ukraine?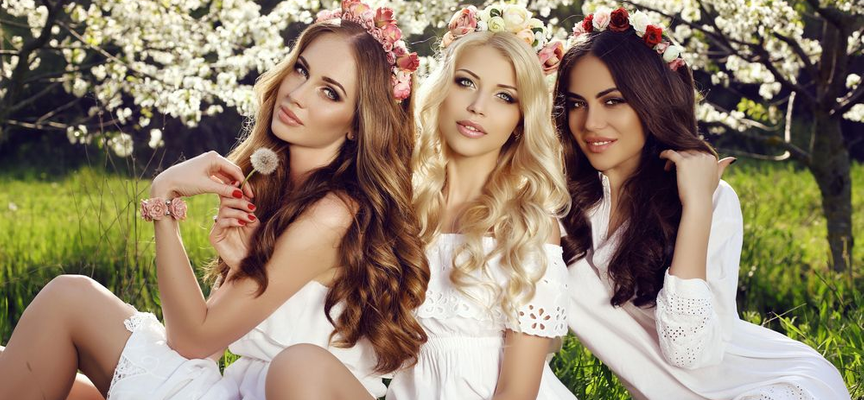 Most often, Ukrainian girls meet new people at work or school, or on the Internet (by 23% for each situation). It means that approximately every fifth girl meets young men on the street or in the company of friends, in a café or a nightclub. These are the most popular places to get acquainted. 17% of respondents said they use all these places to meet new people. The most unpopular places for getting acquainted were shops and gyms (3 and 2%, respectively). As for online dating, the average age of women interested in online dating is about 31. It is obvious that virtual dating is as popular as live one. Such the statistics data was given by the popular Ukrainian TV Channel 1+1.
As long as you do not live near Ukrainians and do no work or study with any of them, it will be logical to try online dating.
Many foreigners do not believe in online dating, thinking that it is used only by scams. Well, we cannot deny the fact that scams and cheaters do exist on the dating sites. But there are unfair people in everyday life too.
Thinking about how to find a date offline and denying the help of dating sites, foreigners decide to come to Ukraine and meet girls in the real life. They fancy walking down Khreshchatyk in Kyiv and suddenly seeing a woman of his dreams. Eyes meet and they fall in love with each other at the first sight. Well, that sounds like a science fiction, doesn't it? The biggest problem in Ukraine is that few people know English. Older people don't understand English at all.
Foreigners have already realized that if you try to get acquainted with a girl on the street, the chances to meet a good girl are very low. They think that it is better to stop a lady that you like and ask her for help. For example, you are walking in the Independence square, you have to notice a beautiful girl and ask if she speaks English. But what if she doesn't? And also you may spend weeks in Ukraine and do not have even a single date. That's reality!
So, you'd better try finding someone through online dating sites and then plan your trip to Ukraine. You will go not to abstract someone, but to a girl (or girls) you already like.
Here are some practical tips how to be successful in online dating:
Be friendly and at the same time reserved. No, you do not need to be quite cold, but the distance should be slightly felt. Be careful, even if you feel you are falling in love with her and you are ready to do on a date at once. Communicate to know the person, if, of course, she shows interest in regular talks with you. Don't push on her.
During correspondence on dating sites you should adhere to an easy conversation, do not overdo it with corny jokes, do not require a phone number in three minutes after the first lines, do not be vulgar or offer online sex at once. If you manage to show yourself adequate and ready for a serious relationship then your chances will instantly go higher.
It is really important to give attention to orthography and grammar. Indeed, the way you write shows your level of education. And therefore, in order to do well, use Microsoft Word for spelling or check written messages online. This approach will help to avoid embarrassment.
To increase your chances of success on a dating site, you need to take the trouble to fill the profile in a right way. Profiles with a large number of photos are more popular. They allow you to be sure that on the other side of the monitor, there is a living person, and not some kind of an advertising robot or, even worse, a person with not the best intentions, misleading you with someone else's photos.
Women love with their ears – it's about Ukrainians. To please the girl, tell her compliments, but you need to do it sincerely, they immediately recognize the falseness and flattery. They are also madly in love with gallant courtship period of the relations. So, a teddy bear or a bouquet of flowers will be more appreciated by Ukrainian women than really expensive gifts. Each girl of course has her tastes and preferences, but if you choose what flowers to give, the choice is obvious – roses. If you cannot meet as soon as you would like to, you can use the delivery service to send her flowers. She will be charmed and tell all her friends that you are a very gallant man.
But unfortunately, unfair women are everywhere. And you might want to check if your dream girl is as pure as she seems to be. Here comes the need to check her.
How to find out if someone is registered on a dating site?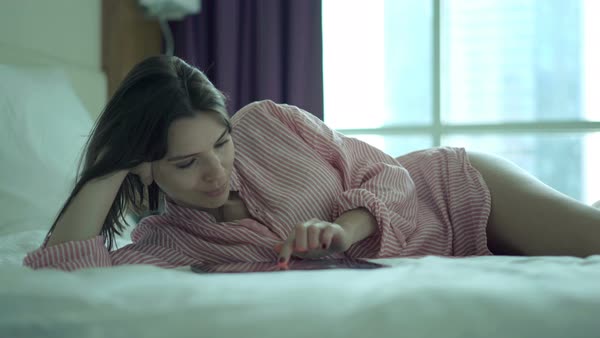 Basically, there are two main options. The first one is to hire a private detective who can collect all possible information about your girlfriend. Such people can even hack her e-mail or profile in the social network to see with whom she communicates. They will also check a number of dating sites and dating apps. But the cost of such investigation is really high.
The second option is to do everything yourself. You may create a couple of fake accounts on the dating site that you use. Try to talk with your girl. If she answers and flirts with "fake you", then she is not fair. If she denies talking, then we can congratulate you.
Register on other popular dating sites. Try searching by the criteria she corresponds – name, age, city, astrology sign, etc. If you are lucky enough you will find her. In fact there won't be too many blond Tatianas, aged 25, from Kyiv. You will spend a lot of time, but you will find her.
But before you do it, ask yourself, "Do I really want to start my relations in this way?" All serious relations are built on trust, it is true.
And also, let's be honest. You may be talking with a couple of other girls, justifying yourself that you are not promising a marriage, you are just communicating, you are choosing, you are not obliged anything to each other. But why then you expect her not to do the same? You are equal. You are both adult people and you need some time to feel and understand your emotions. It is normal. Just let the feelings grow slowly. We wish you find your true love on the net and make a beautiful love story in reality!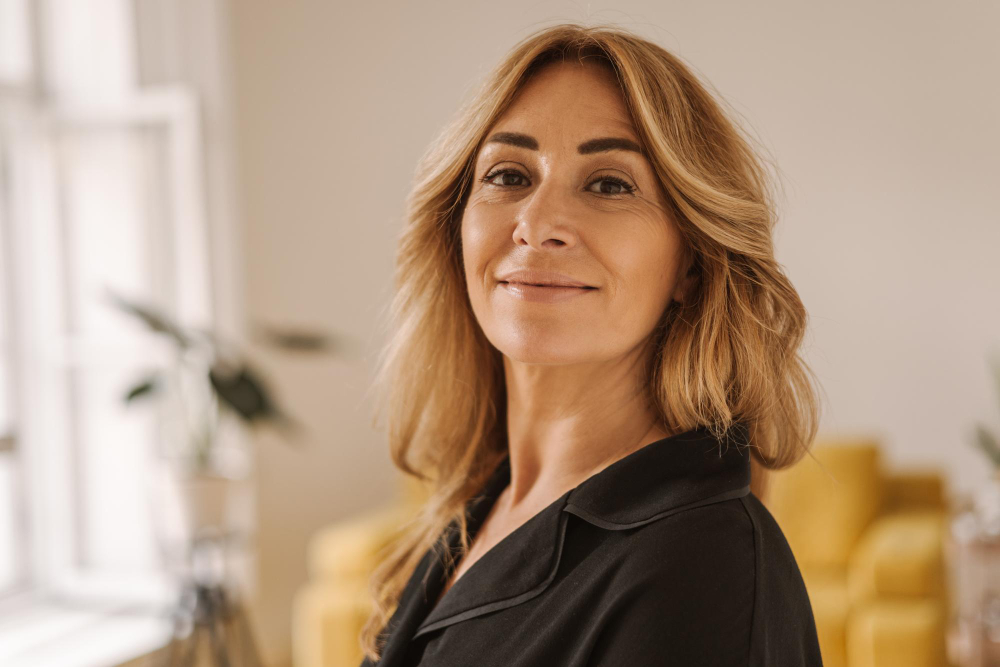 With over a decade of experience in the dating industry, Hannah has helped thousands of people find their perfect match. Her passion for helping others and her deep understanding of human relationships has made Hannah one of the most sought-after dating experts in the industry.
Hannah has a degree in Psychology and has studied various theories on human behavior, which she uses to guide her clients through their dating journey. She has worked with people from all walks of life and has a keen eye for identifying what makes each person unique.